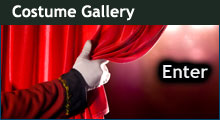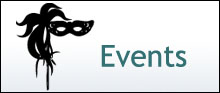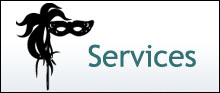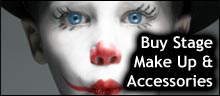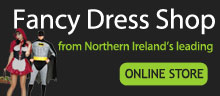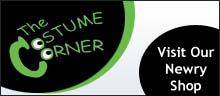 Terms & Conditions of Hire
KEY POINTS TO NOTE:
WE WILL NOT BEGIN TO SELECT COSTUMES UNTIL WE HAVE RECEIVED THE FINAL LIST OF COSTUME REQUIREMENTS AND ALL OF THE MEASUREMENTS WE NEED.
AMPLE TIME MUST BE ALLOWED AS PRIORITY CAN ONLY BE GIVEN TO THOSE THAT HAVE AN ADVANCE BOOKING AND ALL PAPERWORK IN PLACE.
PLEASE DO NOT ASK US TO SELECT COSTUMES WHICH YOU ARE NOT SURE YOU NEED. THIS IS A WASTE OF OUR TIME, WILL DELAY YOUR ORDER AND WILL BE CHARGED FOR.
ONCE WE HAVE SELECTED THE COSTUMES IN LINE WITH THE REQUIREMENTS AND MEASUREMENTS PROVIDED FULL PAYMENT WILL BE CHARGED WHETHER WORN OR NOT.
PLEASE ENSURE THAT COSTUME REQUIREMENTS ARE AS DETAILED AS POSSIBLE. WE WILL NOT BE ABLE TO FULLY APPRECIATE THE VISION YOU MAY HAVE WITHOUT YOU HAVING TAKEN THE TIME TO WRITE A DETAILED LIST OF YOUR EXACT REQUIREMENTS.
ANY CHANGES TO THE ORIGINAL REQUIREMENTS WILL BE CHARGED AT THE USUAL RATE.
ANY COSTUMES SELECTED AS REPLACEMENTS WILL BE CHARGED IN ADDITION TO THE ORIGINALS. THE USUAL RATE MUST BE CHARGED WHEN THE ORIGINAL SELECTIONS MEET THE REQUIREMENTS WE HAVE BEEN GIVEN.
WE CANNOT BE HELD RESPONSIBLE FOR ANY PROBLEMS WITH YOUR ORDER CAUSED BY THIRD PARTY AGENCIES/COMPANIES SUCH AS COURIERS.
1. It is assumed that customers have read, understood and agree to the listed conditions of hire if a costume is hired.
2. All hire costumes and accessories remain the property of Theatrical Costume Hire at all times.
3. Customers should check their costume(s) thoroughly before leaving the premises or once their delivery is received. In the unlikely event there is a problem the customer must advise us of any problems asap. Any damage or missing items not initially reported will be charged to the hirer.
4. In the interest of hygiene all performers must wear suitable underwear whilst wearing our show costumes.
5. The named hirer has the sole responsibility for the costumes during the hire period and must not allow use by a third party.
6. Costumes do not have wigs or accessories included in the hire price unless otherwise stated.
7. The costume hire period is booked to allow for delivery prior to the dress rehearsal date and return after costumes have been used, unless agreed at the time of booking.
8. Costumes must be returned within normal shop opening times.
9. Costumes must be returned on the day specified on the invoice; failure to do so will result in an additional day's hire charge and/or loss of deposit.
10. The deposit will be forfeited or the cost of a replacement costume will be deducted from customers credit/debit card (if applicable), if any costume is:
a. Returned beyond reasonable repair
b. Returned needing specialised cleaning
c. Returned with permanent damage i.e. cigarette burns
d. Returned with one or more items missing
e. Or not returned to Theatrical Costume Hire for whatever reason
11. In extreme cases of damage, whether malicious or accidental, the cost of replacing the entire item will have to be paid, at the descretion of the company.
12. Customers must not wash costumes.
13. Customers must not attach sticky labels to any part of the costume.
14. Customers must not pin, sew or iron any part of a hire costume.
15. Costumes are not to be used for the purpose of creating patterns.
16. The total hire price must be paid in order to pre-book a costume. No costumes can be booked or "put to one side" without payment.
17. No refunds will be issued once a costume has been booked.
18. Any change to a pre-booked order is solely at the discretion of the Theatrical Costume Hire.
19. If a costume has been booked and subsequently damaged by a third party before your hire date, we will offer a comparable replacement.
20. Hangers etc. must be returned, failure to do so will result in a 50p charge per missing item.
21. We accept cash and credit/debit cards (accepted only for purchases over £10.00)
22. Security deposits vary according to the individual costume hire cost.
23. It is advised to keep all fancy dress articles away from naked flames and sources of heat.
24. Once an order has been agreed and dispatched full payment is required whether worn or not.
25. The hire of a bulk order of Theatrical or Historical Costumes may be subject to additional Terms and Conditions which will be discussed at the time of booking.